DeLand's Historical murals take you on a journey through the history of the community and draws visitors from all over – many take their photo with the sailor on the WWII mural – they all invoke awareness and pride in DeLand's history.
I was very honored to be a part of the planning, art direction and production of many of the murals – now time for some restoration and preservation…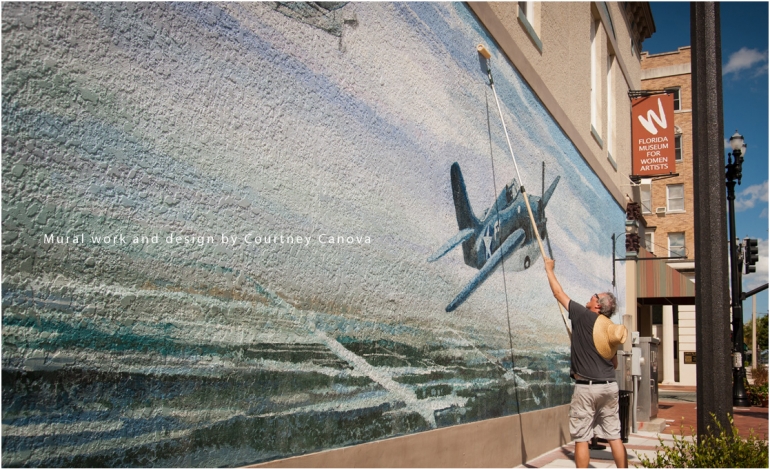 This is a detail of the mural on the Fish Building in Downtown DeLand. The biggest challenge as I started to paint was getting my brush down into the rough texture on the masonry wall.
The weather in DeLand was running around 100 degrees up against the wall as we put clear-coat on the wall.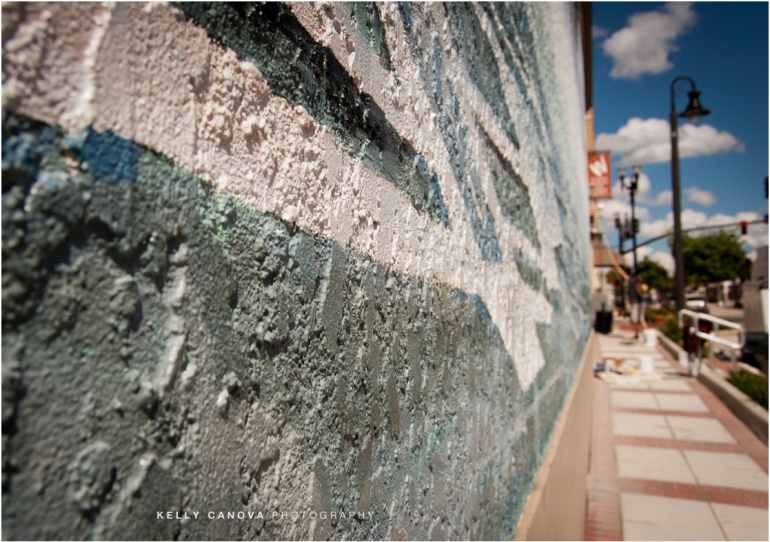 The original map we worked out for the mural walk through Downtown DeLand. The mural walk starts from the DeLand Chamber building and works its way passed the Mainstreet Center all the way to the Artisan windows.

Bear mural









Henry DeLand mural on the ACE Hardware store in DeLand.




Steamboat Landing mural in DeLand

Artisan windows in DeLand