Chess Park in Downtown DeLand was a perfect location for Cherry and Chris's beautiful wedding. So much family and great friends were there to celebrate! My favorite part was getting to run around Downtown Deland getting great portraits of these two – so easy to photograph, they were so sweet with each other. We are so happy for your both! xo  Contact us today for more information!
CATERING and VENUE: Sinatra's Downtown Ristorante
DJ: Dave Siegel
COORDINATORS: Ceremony location: Courtney Ford Event Design
Reception location: Jodi Sinatra-Lewitt
FLOWERS: Rachael Kasie Designs, LLC: Rachael Rollins
CAKE: Our local Publix, DeLand
WEDDING DRESS: Bridal Shop: Carolyn Allen's Bridal in Orlando, Dress Designer: Stella York
WEDDING SHOES: Carolyn Allen's Bridal
BRIDESMAID DRESSES: Dillards
MENSWEAR: Gibbs for Men –  Downtown Deland
The wedding day in Cherry's words:
WEDDING DAY STYLE: Natural Simple Elegance  with an artistic historical familiar breeze flowing through
the air on this extraordinary sunshine –  blue sky filled day in the downtown Deland's hidden treasure of beautiful Chess Park… a stunningly blessed day!!
WEDDING DAY COLOR SCHEME: A prelude to summer –  Persimmon (prominent color)  and  Blush, Corals, Ivory, and Soft accent colors.
PLANNING PROCESS: I have a very organized mind, which is great when and where needed. But, sometimes it can be a challenge when letting go to be more creative and 'go with the flow'! I first did an online search for wedding planning A-Z, taking info I liked from several sites. I compiled the info creating my own guide and list of  to-do's / to-buy / to-make, and to-let it go. I kept my organized mind happy by keeping things in order in a binder, and I indulged my inner creative self by making most of our own decorations and such. It was exciting and felt great both Chris & I sharing in doing these things together.
WEDDING DAY ADVISE FOR BRIDES: #1) Relax and have faith in knowing everything is going to be just fabulous…
no matter what unexpected / unforeseen things may or may not happen! #2) On your wedding day, have some 'ME' time before the event begins. Having some time to myself was golden! Before my Bridesmaids, hair stylist, etc, arrived, I had a relaxing morning alone listening to my favorite music and enjoying a leisurely bath.
THINGS I WOULD HAVE DONE DIFFERENT: #1) More research on Vendors #2) Had a smaller cake due to the added dessert we also had #3) 20% small bouquet for myself – I thought it would have looked better on/with me for my size, and it got a little heavy after a while of carrying it around all day. #4 More planning time! LOL!
MOST MEMORABLE MOMENT OF PLANNING: Chris & I practicing our "1st dance" several nights a week (for the 2 months before our wedding) after work in our living room. It was so much fun… and sometimes a bit frustrating 🙂 AND The night before our wedding, getting the family members that were staying with us rounded up, including Chris, and our fur babies, off to bed, tiding up the house, then unwinding and settling myself down and pouring all my heartfelt loving thoughts of Chris onto paper at 2am the morning of our Wedding day. lol. It was fantastic and apparently had to happen just that way! Knowing in my head all the super wonderful things I felt about Chris… how meeting him, falling in love with him, marinating into his life and family, feeling and watching our love grow over our time together, looking forward to experiencing our awesome journey of becoming husband and wife… having all these thoughts rushing through my head over the months of planning and doing, planning to take some long laid back time the month before our wedding to create these thoughts on paper to share with our family and closest friends as my wedding vow to Chris on our beautiful day… Reality: running behind in time, family members arriving from out of town the week of, rushing around here and there, last minute this and that's! There goes that 'planning' time again zipping by…lol
MOST LOOKING FORWARD TO AS A MARRIED COUPLE: Sowing our life garden with the purest natural love within and experiencing the fruits of our labor … aka Growing old together!
WEDDING DAY INSPIRATION: How Chris & I meet in downtown Deland. All the beautiful nooks and crannies of our lives. We both love nature and the outdoor life, big beautiful trees, the ocean, lakes, waterfalls, and we love 'hearts'. We like not being too fussy or complicated. Chris is very creative, and me, well organized, so working together is pleasing and productive…for the most part…lol
FAVORITE WEDDING DETAILS AND HOW THEY CAME ABOUT: Absolutely loved making everything we could for our wedding day! Here's what we did in case you want to know 🙂 1) My necklace vial  (contains my moms ashes) and my 'C+C' pendant Chris had made for me a few years back… figuring how to have them on me or with me during my wedding day without wearing a necklace… I tied them with a ribbon onto my bridal bouquet.. sweet!! 2) White hanging heart garlands in the trees at the ceremony – One of my favorite things! – could not find the vision in my head in a store, nor online, so we made them! 3) Sign-in heart/wood plaque at the ceremony. We love wood, we love hearts, wanted to have something other than a traditional guest book the ceremony location. So, we had this plain piece of wood hanging out at Chris shop and I had extra foam board… cut, paint, carve, glue, Wa-La! 4) Wishing Well box. Cut the small tree limbs from our property, used leftover wood cabin wallpaper from wallpapering one of our bathrooms year ago, cutout the blue paper hearts. 5) Wooden hearts on strings. Idea from our invitations: painted the hearts, wrote on the C+C, drilled small holes, added strings. Hung it up! 6) Seating chart: bought the frame, cut out hearts and hand numbered to cover the hangers, home printed each table seating 7) Our guest book: cut wood to make cover and back of book, Chris designed and airbrushed cover, drilled holes to secure together with string, designed, created, and printed pages for each guest to fill out. 8) Drink cozies: Part was factory (wording), Chris designed tree imprint with our initials and the word 'Love' carved in it. 9) Wood Cut table centerpieces – cut from a tree on our property – dried, sealed, and stained over a 3 month period. 10) Hand drew and colored each table # marker card for tables 11) Used my mom's lace tablecloth to cover the event table where our guestbook, table chart, and favor pens where displayed 12) Used our 'dancing hearts' goblet to share our champagne toast. We bought this in St. Augustine our first year together… keeping in mind that one day we may use it for a very special occasion… which we sure did. Had it engraved for our wedding day.
OTHER  FAVORITE DETAILS: Exchanging our vows. Having Chris read to me the amazing things he wrote of us and his love for me. Truly touched my heart beyond expression!
MISC: Chris & I made our decision in August 2014 to marry the following year (only 10 months before our wedding date). The very unexpected death of my Mother in November put a halt on all wedding progress for 2 months. Not knowing what unexpected things could happen, I think giving yourself at least a year to plan for your wedding day is necessary. Especially if your having a good amount of guest attending. Most of us always seem to not have enough time. It would have be great to have the last month freed up from any details and just enjoy counting the days to becoming husband & wife.
MOMENT I AM MOST EXCITED TO SEE IN PHOTOS: Gosh, its hard say. I am really excited to see them all so I can re-live and relish in start to finish! Once the day kicked into motion, it seem to stream by so quickly… almost as if we just floated through it all. I want to see and feel every moment and detail you and Courtney captured of us, everyone, and everything that day. I'm sure I'm going to have some favorites once we see them, but I'm so happy for Chris & I and what we share, every moment captured is a celebration of our love! We thank you both for that!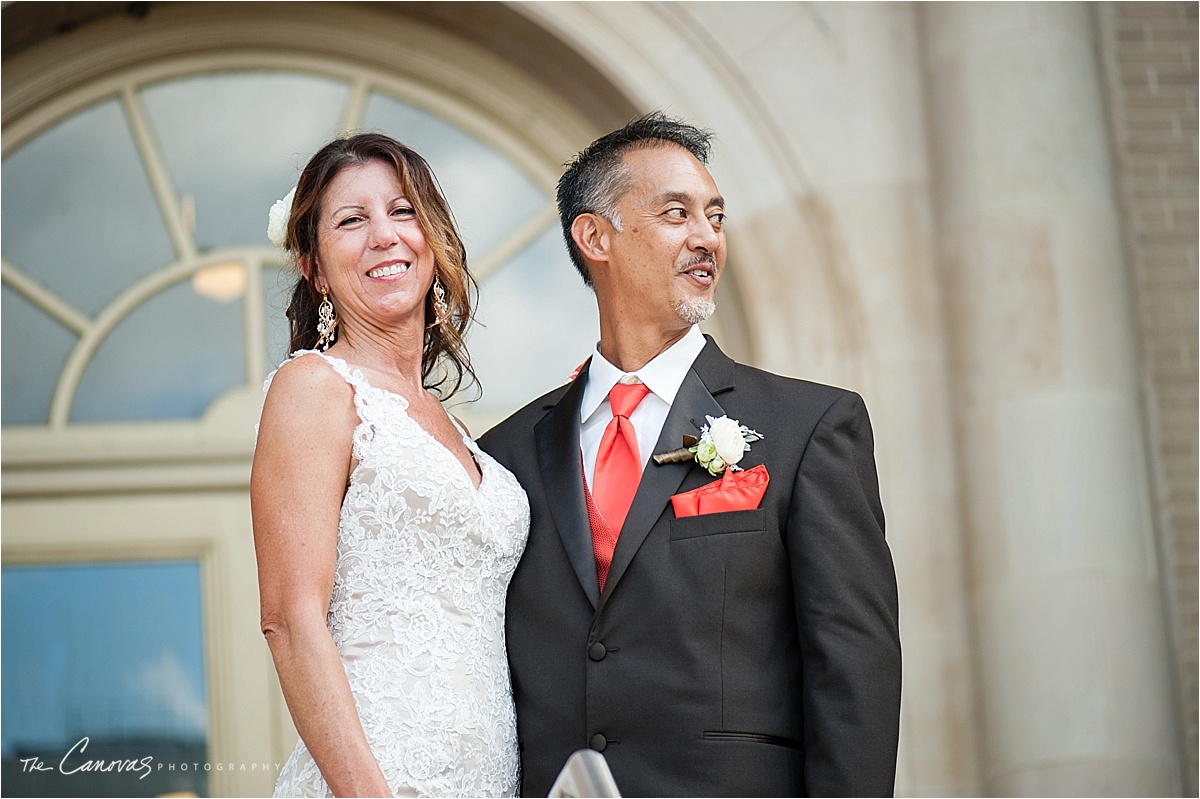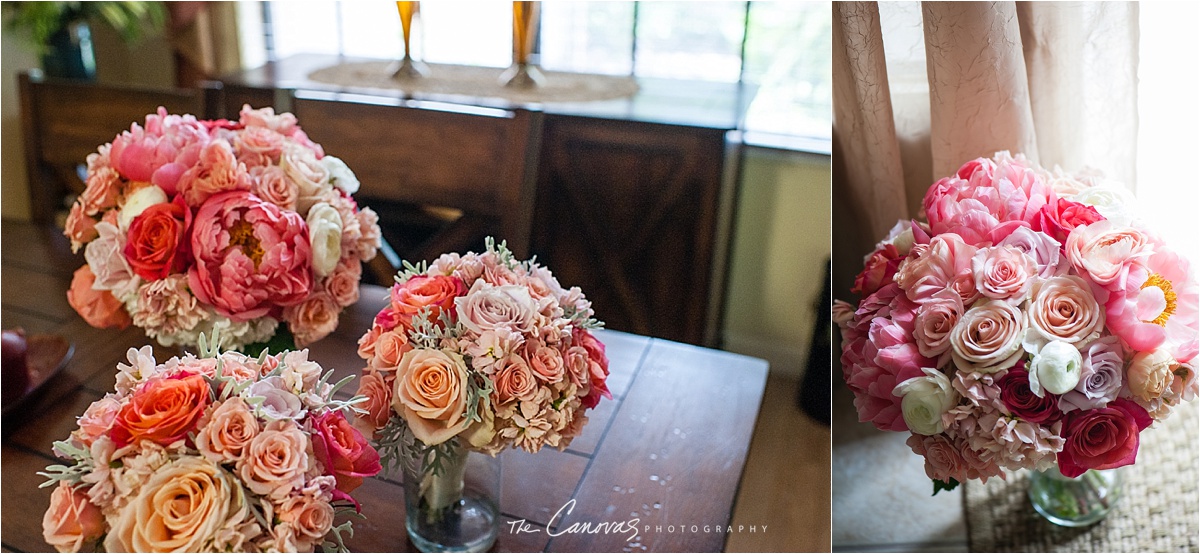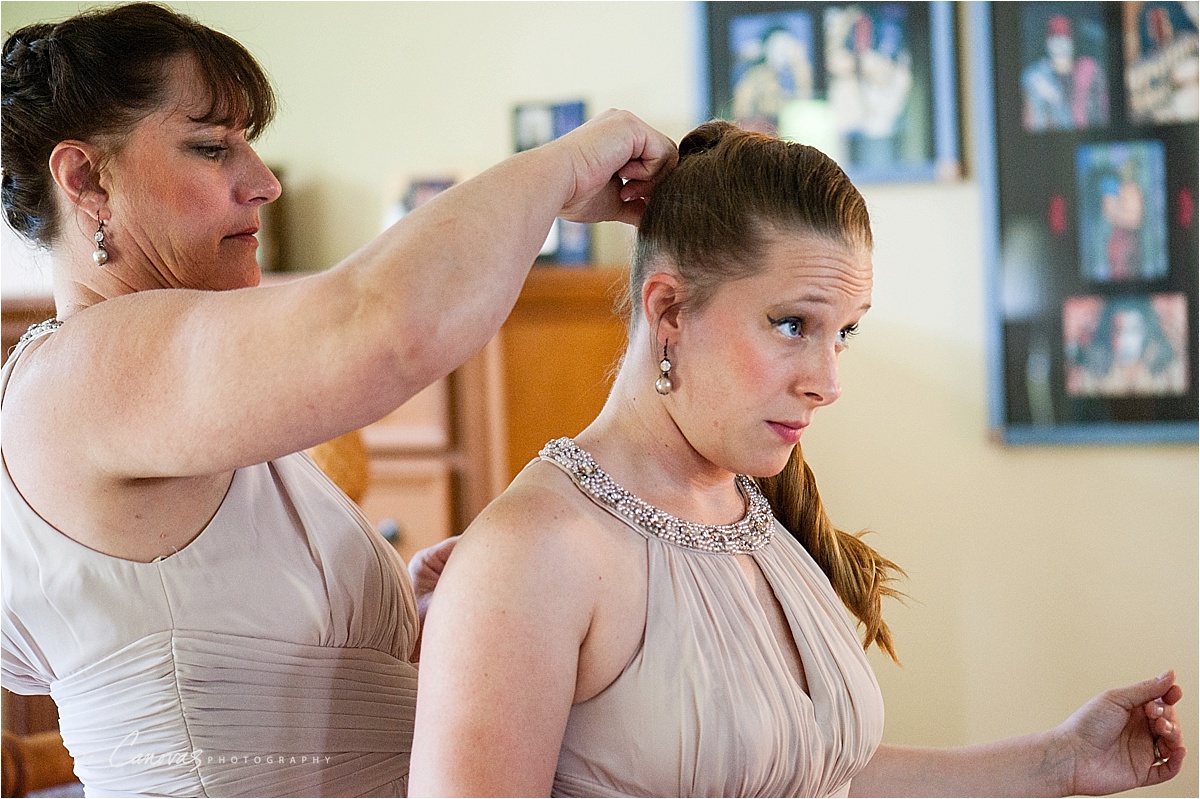 Deland FL Wedding Photography