I was so happy when Meredith called me to tell me she was getting married – she had modeled for some amazing bridal and fashion shoots for us and we became friends. As we talked about her wedding and engagement photos we decided we wanted to do a bohemian-styled-engagement shoot. Her sweetie Mitch is a musician (he proposed to her with his guitar case that had "Will You Marry Me" scrawled on the side) and thought they would look so great together in front of a 1973 VW van (thank you Jose!) and with a ring of flowers in Meredith's hair. We got rained out a couple of times, but it was not hard to get some amazing shots of this wonderful couple at Dickson Azalea Park.
Tomorrow Meredith and Mitch get married at the Farmers Market in Winter Park. We can't wait <3
Special thanks to our wonderfully talented Stylist Pam Lawn, Dutch Door Antiques, Pegi Smith who designed and made the beautiful ribbon background, make up artist Kevin Perez, floral designer Danielle Evans of Dream Design Florist and Wedding Boutique. and Mary Angelini of Key Moment Films. And to my husband Courtney who didn't complain once when I made him lug antique furniture from the store, to the trailer and in and out of the rain.
And for his incredible talent. Meredith and Mitch, Courtney's beautiful illustration is for you.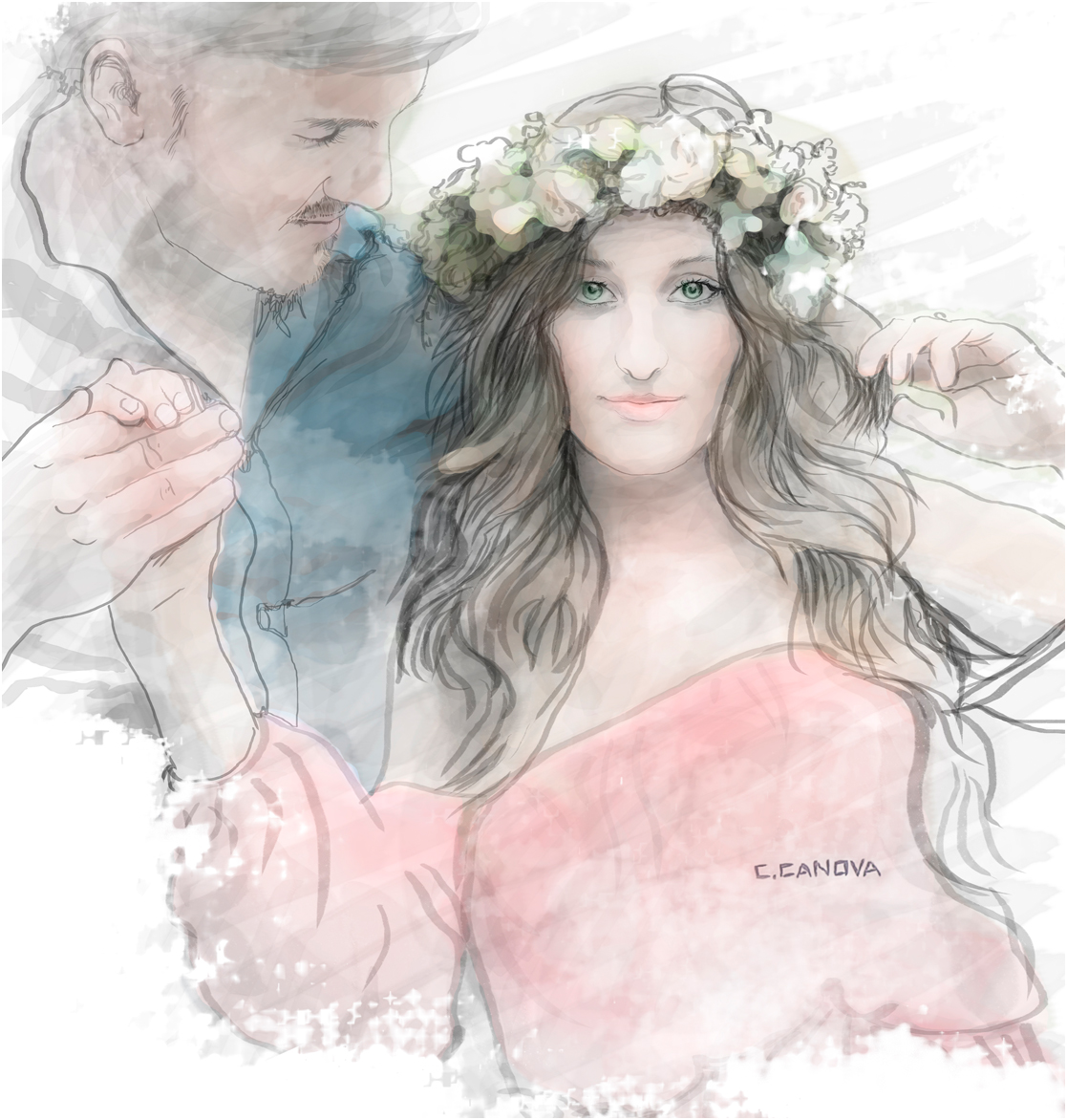 If you are interested in Engagement Photography in Winter Park FL, contact The Canovas Photography today!