Joanna and Chad are so much fun, so unique, so… in LOVE. He juggles, she hula-hoops. We were so happy to photograph them, this time a family affair as our son Jeremy photographed their colorful, circus-themed wedding and Courtney and I captured an amazing photo shoot through DeLand and the carnival there.
In Joanna's words, "Chad and I started dating in 2007. A mutual friend and I were living together and Chad came over for party and crashed on my couch for about 2 weeks before I decided he should never leave 🙂 We started dating and went though our ups and downs but in the end decided we never wanted to be apart. Being that Chad is a juggler and I am a hooper our friends always call us circus freaks. When we started talking about wedding ideas we couldn't help but decide on a carnival themed wedding."
Their wedding was at Cafe DaVinci (Courtney and I have a special place in our hearts for this venue – we got married there almost 6 years ago!) With great friends and wonderful family all around, good friend Garrett in full Ringmaster costume and in dramatic fashion married them. Seuss-like toasts, DIY details and Save the Dates made with clay cast from their own fingers made this wedding more than fun and unique. It was Spectacular. The bride and groom also made the Ticket and Kissing Booths and the record album cake stands! Joanna and Chad – best to you both – Oh The places You'll Go!
Venue: Cafe DaVinci Deland
Event Coordinator: Courtney Ford Hamill
Cake Pops: Grooms Mother
Cupcakes: The Sweet Spot
Joanna's Wedding Dress: Vivien of Holloway
Check out their wedding video here by Christophe Mark
Learn more about Deland Fl wedding photographers, Kelly and Courtney Canova by contacting us today for more information!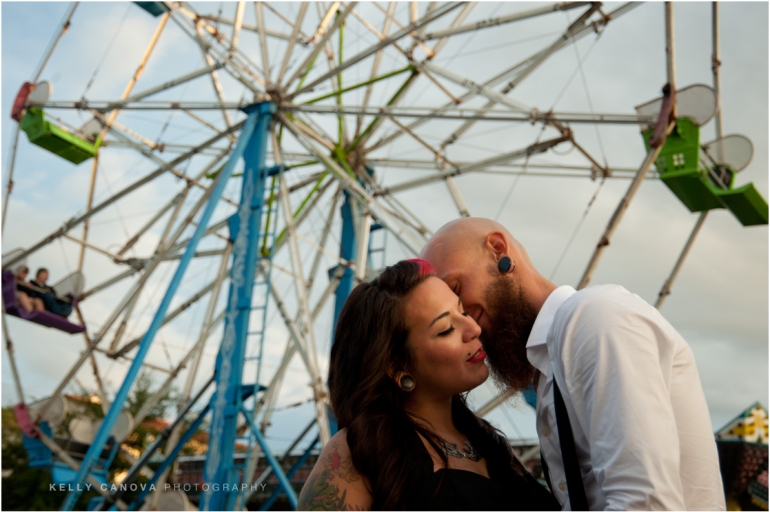 Fun at the annual Oktoberfest at St. Peter Cathlic Church in DeLand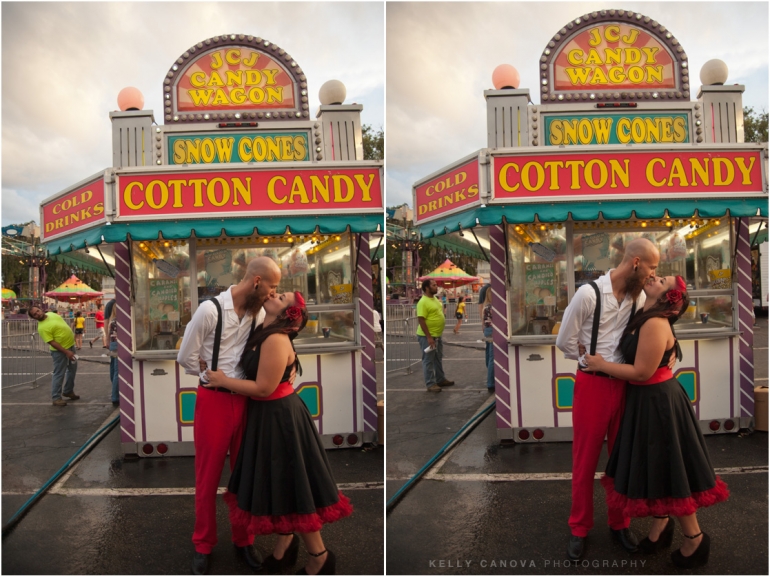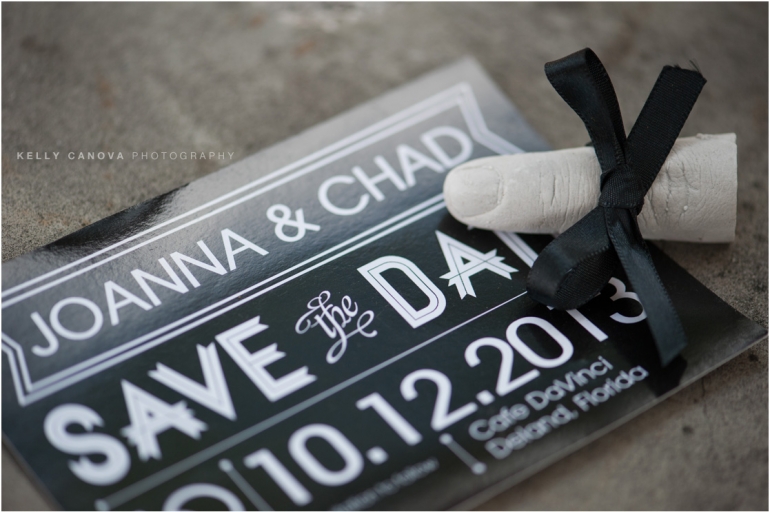 Chad made his own wine for the favors!


Thank you to Newfangled Modern Market for amazing props and styling




Joanna's beautiful ring is a Meridian Blue Swarovski Crystal from Steampunk Jewelry







Cool props and wonderful styling by Newfangled Modern Market


















The couple's vintage carnival wedding invitations from My Big Designs












Our wonderful artist and photographer Jeremy Canova below <3