So much fun at the Oviedo Mall Saturday at Tutu for Tatas! A brand new event produced by Susan G. Komen Central Florida and Oviedo Mall.
Tutu for Tatas featured a Tutu making workshop, Fashion Show by Dillard's, I Tutu Because Photobooth, Race Registration, Mall Deals & Discounts and the Pink Lounge by Dillard's.
Shoppers registered for the biggest race of the year which is on October 12th at Susan G. Komen Race for the Cure. Email Ashley at apruitt@komencentralflorida.org to reserve your spot. Refreshments provided by Chick-fil-A of Oviedo Mall and Auntie Anne's.
The latest fashions in everyday wear and racewear were showcased by the Fashion Show sponsored by Dillard's and was hosted by Ashley, from AJ & Ashley in the morning on K92.3.
We took photos at the in the I Tutu Because Photobooth, the photos showing support for breast cancer research and awareness sponsored by Us!
Mini makeover and stylish tips came from hot cosmetic brands Clinique, Dior, Lancome, Estee Lauder and Origins in the Pink Lounge. Tickets were raffled for a chance to win a $500 gift basket from Dillard's. The Salon at Macy's also did mini hair makeover and showed styling tips. Here are some of our favorite images from the event: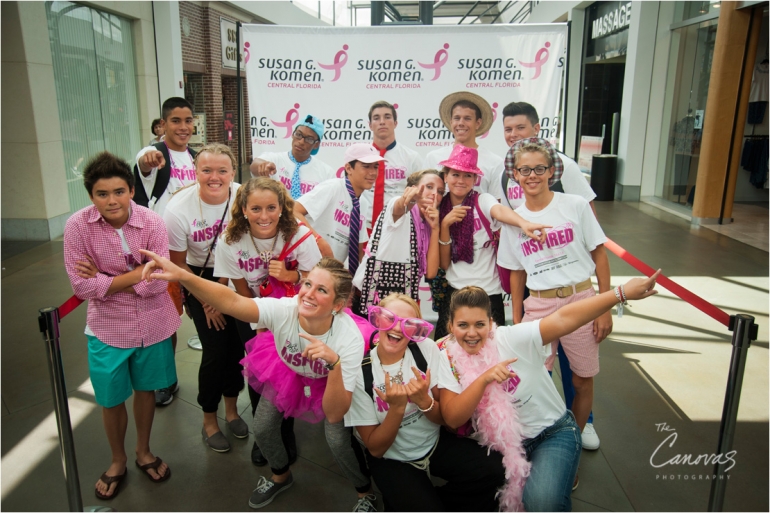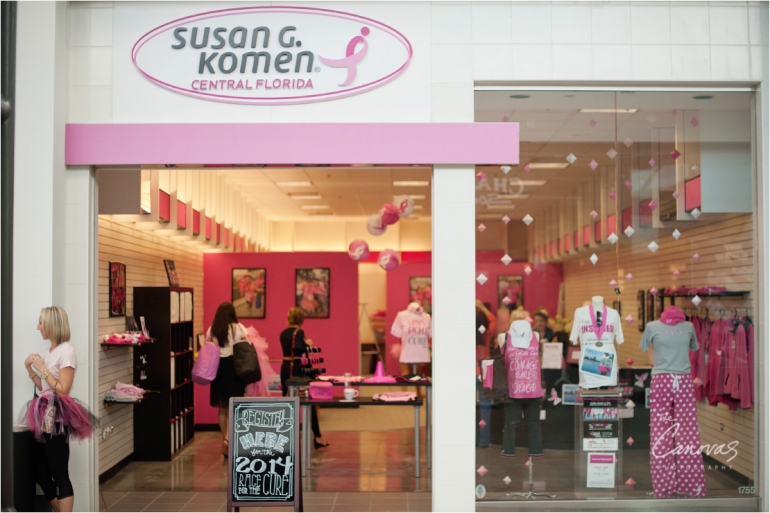 Orlando Event Photography by The Canovas Photography.